Pre-Order Now and Unlock 3 Exclusive Bonuses
Unlock Kristina's latest 10 Questions for Self-Love Program ($299 value) with 2 exclusive bonuses before it expires
Bonus #1: Discover 10 Powerful Questions To Radically Shift Your Most Important Relationship
The perfect complement to the book, this online program takes you on a 10-day journey to self-discovery, self-acceptance, and self-love. Kristina will personally guide you through some of the fundamental principles, tools, and skills on your path to a flawesome life. In 10 immersive videos, you will learn the powerful habit of awareness, emotional ABC, and how to bridle your perfectionism.. all while waiting for your book to be shipped.

This program is not available anywhere else and has been created exclusively for those who pre-order Becoming Flawesome. Access is instant and the program can be used at your pace while you wait for your book to be shipped to you.
Bonus #2: Guided meditation: Meeting Your Dragons
This 20-minute session takes you on an eye-opening inward journey, to where your dragons reside. Play this meditation as a complement to your journey from day 7 of the program, and every time you need a dose of unconditional self-love.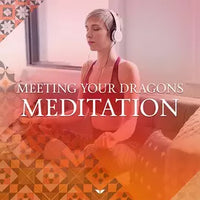 Bonus #3: Multi-sensory exercise: Life is happening for you, not to you
This empowering 60-minute exercise combines writing, full body movement, and deep meditation to shift you into a state of personal power, where you are the architect of your own destiny.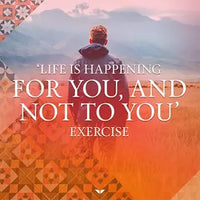 Frequently Asked Questions
1. When will this book be available?
The book "Becoming Flawesome" will be available starting June 13, 2023. US orders will arrive within 2-4 weeks of the release date, and international orders within 4-8 weeks. Shipping times may vary as the product ships from the USA.
2. Is this book refundable?
No, unfortunately we are not offering refunds for this book at this time. But we have a sneaky feeling you'll never want to give it back.
3. How will I access my bonus?
Once you complete payment, we'll email you instructions. Your bonus will be unlocked on the Mindvalley platform and ready for you to start your journey.